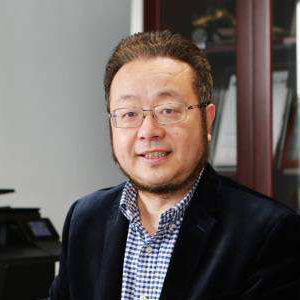 Kebin He
PROFESSOR
Kebin He
Professor He Kebin, Member of the Chinese Academy of Engineering, Professor of Environmental Engineering, Deputy Director of the National Committee of Experts on Ecology and Environment, and the Dean of the School of Environment at Tsinghua University.
Prof. He has been conducting research on air pollution control for over 30 years, is widely regarded as one of China's top experts in the fields of air quality and public health. He made significant achievements that have been implemented in national action plan on acid rain and PM2.5 pollution control, including the development of an online platform of Multi-resolution Emission Inventory for China (MEIC), the establishment of a new approach for source apportionment of integrating emission, observation, and simulation, and the development of a dynamic assessment model for air pollution control solutions.
Renowned in China as well as internationally, he has authored more than 300 peer-reviewed papers and has received numerous awards, including 2nd-class State Natural Science Award (2009), and 2nd-class National Awards for Science and Technology Progress (2010, 2011, 2015). He also received Cozzarelli Prize from the Proceedings of National Academy of Science (PNAS) in 2014, and Climate and Clean Air Award for Transformative Policy from the Climate and Clean Air Coalition under the United Nations Environment Programme in 2018. His work published in Nature was selected as one of the top advances of science, technology, and engineering from China in 2017.