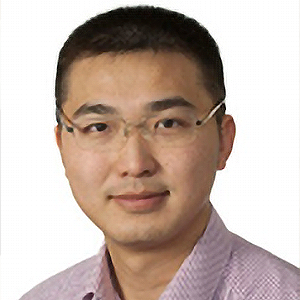 Xi Liang
PROFESSOR
Xi Liang
Dr. Liang is the Secretary General and co-founder of the UK-China (Guangdong) CCUS Centre, a deputy director of China's Carbon Capture Utilisation and Storage Committee, and a standing committee member in the China's Climate Investment and Finance Association (CIFA), an honorary Professor in the Bartlett School of Sustainable Construction at the University College London. Dr Liang is also an associate editor of Emerging Market and Finance and is an editorial board member of International Journal of Greenhouse Gas Control. He has been honourary professor in Xiamen University and Guangdong University of Foreign Studies in China.
Dr. Liang has rich experience in asset management and investment advisory. His main research area was on valuation of flexibilities in energy projects and energy systems, incentive schemes design for greenhouse gas mitigation in the UK and China, and financing and risk management issues of emerging low carbon technologies. Xi has published more than 40 academic papers and 20 reports related to CCUS, climate investment and finance and regional emission accounting and 5 patents related to CCUS and municipal waste handling.
Xi Liang has been appointed as the International Lead of the Asian Development Banks CCS Centre of Excellence (Guangdong) project, PI of the World Bank Network Carbon Market (China), and PI of multiple UK Foreign and Commonwealth Government Office (FCO) Strategic Programme Fund projects. Xi recently was PI for BHP funded research grant to conduct techno-economic analysis on CCUS in the iron and steel sector in China. Dr. Liang has been leading on a total of GBP 2.15 million in research grants and on the USD 20 million China Resources Power Haifeng carbon capture pilot project. He is also the co-founder and board director of the first CCUS project operational entity in China, Reduce Carbon Limited, a subsidiary of China Resources Power. He is also a Chartered Financial Analyst holder and a Financial Risk Manager charter holder.